TUESDAY NIGHT YOUTH (grades 7 -12)
VISION FOR FIRST ALLIANCE YOUTH: Guided by the Holy Spirit, we hope for all youth to follow Christ's example in every aspect of their lives. (1 John 2:6)
MISSION: How do we accomplish our vision.
Classic Youth (Bible study) - helps youth to know about God and to learn how to walk in His footsteps (through Bible study)
Community-building events – helps youth to build Christian community and give them an opportunity to invite their friends to discover Jesus. Jesus built community and invited others to "come and see".
Missions trips – give youth the opportunity to serve locally/overseas and to obey the Great Commission
Worship nights – give youth the opportunity to serve and to build the habit of worshipping Jesus through music
DOXA – opportunity to get together with other like-minded Christians across Scarborough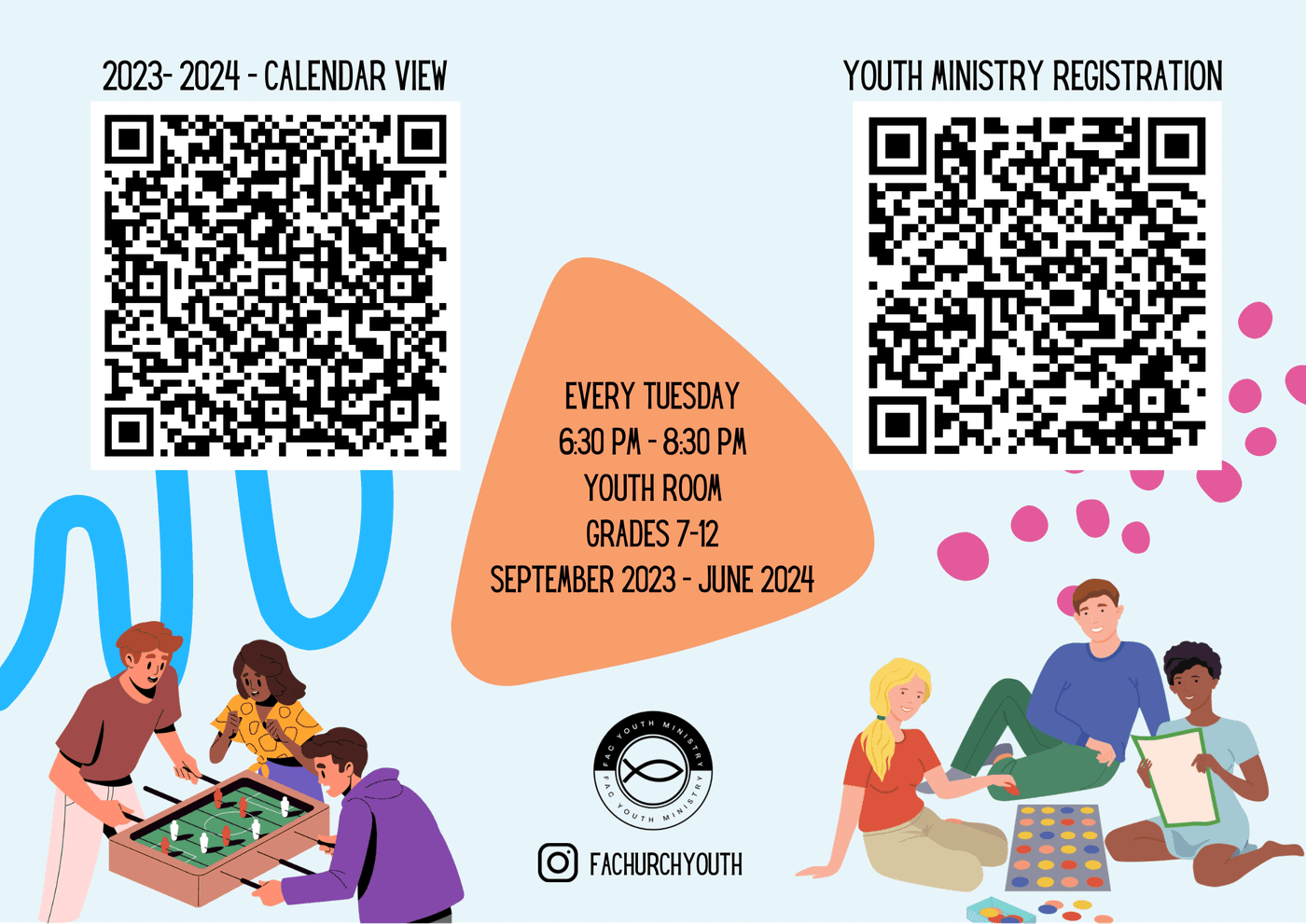 DOXA - YOUTH UNLIMITED
On the first Friday of each month from October through June, we host DOXA Gatherings. This is an opportunity for youth from all across Scarborough to experience genuine fellowship while having fun. Youth will enjoy quality time with their peers at DOXA Gatherings with lessons, activities, Snack Shack, and Snack Shack (did we mention Snack Shack?). We have something new to offer every month! (7:30 PM - 9:30 PM)
St. Andrews Presbyterian Church - Friday, October 6, 2023
GracePoint Baptist Church - Friday, November 3, 2023
Parkway Bible Church - Friday, December 1, 2023
Elevation Winter Retreat - January 12-14, 2024
Grace Presbyterian Church (Grace West Hill) - Friday, February 2, 2024
First Alliance Church - Friday, March 1, 2024
Wilmar Heights Baptist Church - Friday, April 5, 2024
Bridlewood Presbyterian Church - Friday, May 3, 2024
Heron Park Baptist Church - Friday, June 7, 2024
All youth and friends are welcome!
Please contact Cricket at youth@firstalliancechurch.org or 647-331-4751 if you have any comments, questions or concerns.
Signup below to receive more information.