Thanks for "stopping by" First Alliance children's ministry. We're glad you're here. 😊
Our goal is to help children and their families fall in love with Jesus and to help build a strong faith foundation that is deeply rooted in Him. We want children (and their families) to know there is a faith community here who knows them and cares for them as we come alongside them to provide a basic understanding of most of the major stories of the Bible.
We have a couple different programs that may suit your family well.
Nursery & Toddler
Nursery: The nursery room is open for parent supervision.
Toddler room: The toddler room is staffed with volunteers who protect, care for, and instruct the little ones while their family attends the church service. There is a time for a Bible lesson, songs, and fun activities.
Register Here: https://firstalliancechurch.churchcenter.com/registrations/events/1926817
BLAST
Sunday Mornings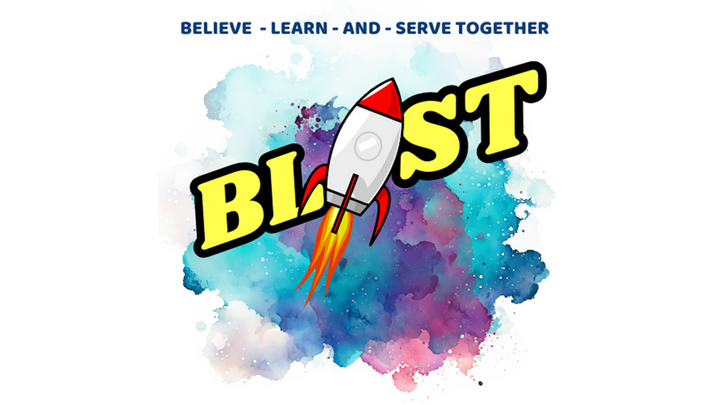 BLAST: Believe – Learn – And – Serve Together
This happens on Sunday mornings during both church services. Parents and children sign-in when they arrive and then head into the sanctuary for a time of praising God together through song. The children in JK-grade 6 are dismissed during the service to head to BLAST. Here they participate in an engaging, dynamic large group lesson which is reinforced through a short a video and then small groups (JK-SK, grade 1-3, and grades 4-6) for discussion, study, and crafts.
Register Here: https://firstalliancechurch.churchcenter.com/registrations/events/1862993
Kids Club
A little biased here, but Kids Club is one of the most fun events at FAC each week. 😊 Kids Club is a midweek event at FAC that runs on Wednesdays from 7:00-8:30pm. Kids Club, we hope to provide a fun, safe place where kids can come and just be themselves. Every week we play fun games together in the gym, we have snack together as a group, and we spend time learning about Jesus. Kids Club is a place where children can ask honest questions and explore the Bible. It's a time when kids can play games and laugh together. It's free!
Register Here: https://firstalliancechurch.churchcenter.com/registrations/events/1968524