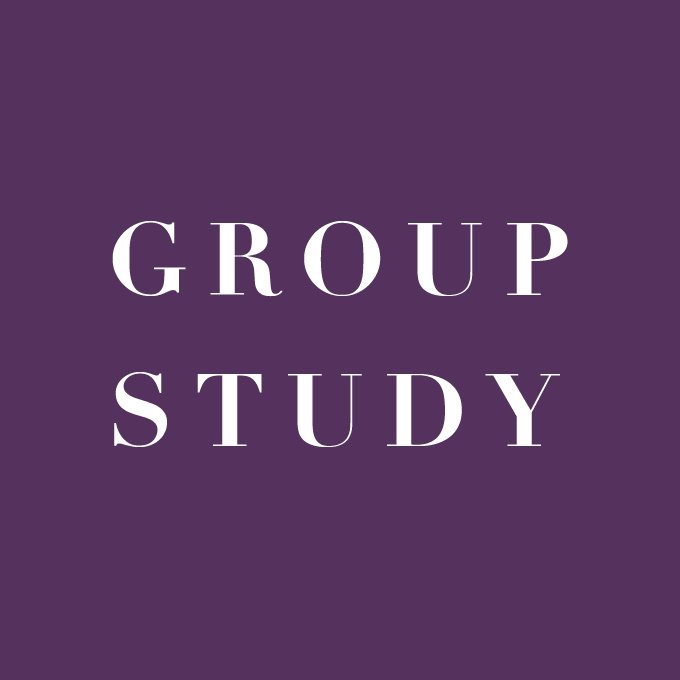 Welcome to this week's Group Study! This winter we're doing an 8-week block starting January 17 running through the week of March 7.
Start your time with a Check-in (about 15 minutes)
Leaders, for check-in, feel free to ask about the spiritual exercise from two weeks ago (about writing out other things that we set our wills on other than God's glory). Has anyone done that? If so, did God bring you any new insights?
inductive bible study (30-40 minutes)
Open your Bibles and begin with a prayer, asking the Holy Spirit to help you read God's word. Read the passage out loud once together and then silently once more on your own, noting your observations and questions. Then take a few minutes to share your observations and questions together.
Key Scripture: Luke 21:20-36
20 "When you see Jerusalem being surrounded by armies, you will know that its desolation is near. 21 Then let those who are in Judea flee to the mountains, let those in the city get out, and let those in the country not enter the city. 22 For this is the time of punishment in fulfillment of all that has been written. 23 How dreadful it will be in those days for pregnant women and nursing mothers! There will be great distress in the land and wrath against this people. 24 They will fall by the sword and will be taken as prisoners to all the nations. Jerusalem will be trampled on by the Gentiles until the times of the Gentiles are fulfilled.
25 "There will be signs in the sun, moon and stars. On the earth, nations will be in anguish and perplexity at the roaring and tossing of the sea. 26 People will faint from terror, apprehensive of what is coming on the world, for the heavenly bodies will be shaken. 27 At that time they will see the Son of Man coming in a cloud with power and great glory. 28 When these things begin to take place, stand up and lift up your heads, because your redemption is drawing near."
29 He told them this parable: "Look at the fig tree and all the trees. 30 When they sprout leaves, you can see for yourselves and know that summer is near. 31 Even so, when you see these things happening, you know that the kingdom of God is near.
32 "Truly I tell you, this generation will certainly not pass away until all these things have happened. 33 Heaven and earth will pass away, but my words will never pass away.
34 "Be careful, or your hearts will be weighed down with carousing, drunkenness and the anxieties of life, and that day will close on you suddenly like a trap. 35 For it will come on all those who live on the face of the whole earth. 36 Be always on the watch, and pray that you may be able to escape all that is about to happen, and that you may be able to stand before the Son of Man."
Take some time to answer a key question you've raised as a group and think through how the issues you've explored apply to your lives.
COMMENTARY RESOURCE: William Barclay's Daily Study Bible
---
Take a moment after your Bible study to watch this video from the bible project:
---
DISCUSSION (about 20 minutes):
Did this video bring you any new insight on what the Bible teaches about the coming of Christ in Glory?
Reflect on some of the ways your heart gets weighed down. Do you find it hard to trust Jesus with the anxieties of life? How does knowing that the Day of the Lord is on it's way help you do this?
New Testament Scholar Frederick D. Bruner has said:
"Expectation for the any moment coming of Jesus is a major motivator of ethical and missionary life. Without this expectation, Christian discipleship is seriously lamed."
Discuss this statement together: Do you think there is a connection between the expectation of Jesus' return and missional engagement in the world and in our city? How do you see that connection playing out in your Christian life?
Close with a time of prayer.
Pray in the following ways:
For Jesus to help us be on our guard and stay awake.
That we might live with a heightened awareness that Jesus is returning to set all things right and bring His Kingdom in all its fullness.
For increased trust in Jesus so we will live entirely for Him.
Any other requests of the group.