FAMilies and kids >>> see below
Livestream
Join the YouTube Live stream of our service at 10AM by clicking the button below. Just so you know, you can pause the stream and watch it again later in case you were late to church this morning.

HEY FAMILIES!
While everyone can join the stream of our service, we have some special content for our kids!
Hey FAC Kids. Today we continue our series called God's Plan for Me.
When a girl walks in to Konnect HQ looking for a passion, Mike, Nik and Sofia from the WhatNots Group help her find the point. Parents, don't forget to follow up with our challenge card.
These resources are from the Life.Church Open Network.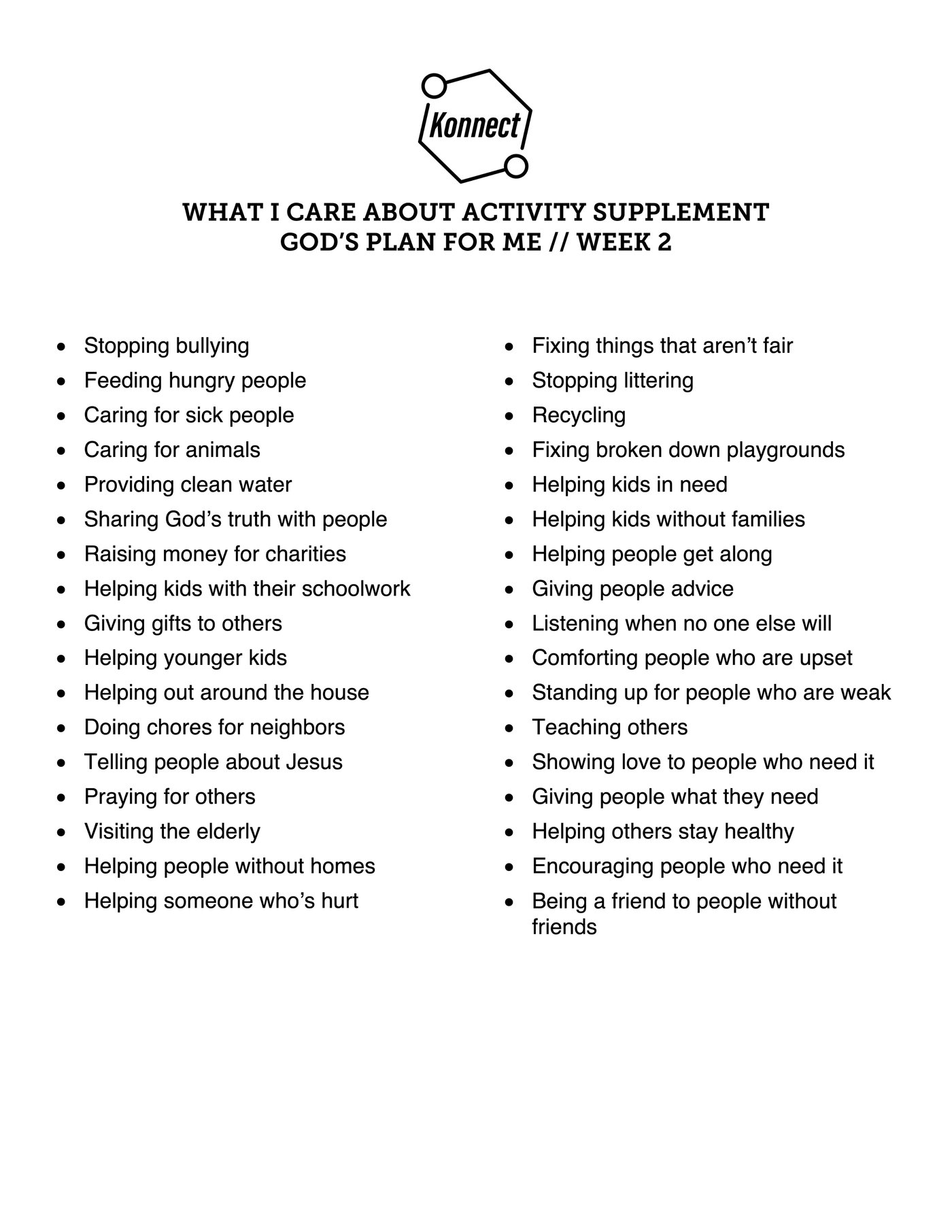 KIDS WORSHIP