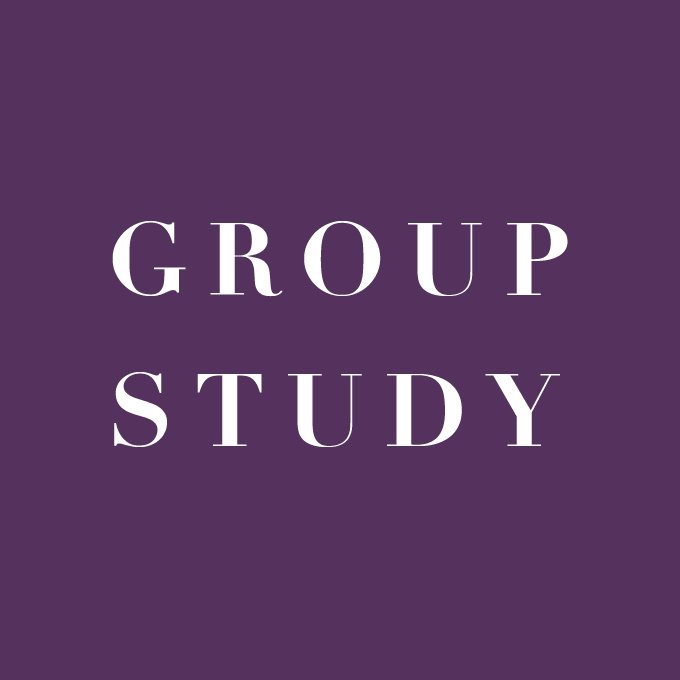 Welcome to this week's Group Study! This spring we're doing an 8-week block which began April 11 running through the week of May 30. The study series will spend three weeks in Luke & five weeks in Acts.
Start your time with a Check-in (about 15 minutes)
inductive bible study (30-40 minutes)
Open your Bibles and begin with a prayer, asking the Holy Spirit to help you read God's word. Read the passage out loud once together and then silently once more on your own, noting your observations and questions. Then take a few minutes to share your observations and questions together.
Key Scripture: Luke 24:36-53
36 While they were still talking about this, Jesus himself stood among them and said to them, "Peace be with you."
37 They were startled and frightened, thinking they saw a ghost. 38 He said to them, "Why are you troubled, and why do doubts rise in your minds? 39 Look at my hands and my feet. It is I myself! Touch me and see; a ghost does not have flesh and bones, as you see I have."
40 When he had said this, he showed them his hands and feet. 41 And while they still did not believe it because of joy and amazement, he asked them, "Do you have anything here to eat?" 42 They gave him a piece of broiled fish, 43 and he took it and ate it in their presence.
44 He said to them, "This is what I told you while I was still with you: Everything must be fulfilled that is written about me in the Law of Moses, the Prophets and the Psalms."
45 Then he opened their minds so they could understand the Scriptures. 46 He told them, "This is what is written: The Messiah will suffer and rise from the dead on the third day, 47 and repentance for the forgiveness of sins will be preached in his name to all nations, beginning at Jerusalem. 48 You are witnesses of these things. 49 I am going to send you what my Father has promised; but stay in the city until you have been clothed with power from on high."
50 When he had led them out to the vicinity of Bethany, he lifted up his hands and blessed them. 51 While he was blessing them, he left them and was taken up into heaven. 52 Then they worshiped him and returned to Jerusalem with great joy. 53 And they stayed continually at the temple, praising God.
Take some time to answer a key question you've raised as a group and think through how the issues you've explored apply to your lives.
---
Take a moment after your Bible study to watch this video:
---
DISCUSSION (about 20 minutes):
What are some implications of the humanness of the risen Jesus for us as we follow him? How does Jesus' humanness help you to trust him more deeply? Discuss.
Scripture: Hebrews 4:14-16 (NASB):
Therefore, since we have a great high priest who has passed through the heavens, Jesus the Son of God, let us hold fast our confession. For we do not have a high priest who cannot sympathize with our weaknesses, but One who has been tempted in all things as we are, yet without sin. Therefore let us draw near with confidence to the throne of grace, so that we may receive mercy and find grace to help in time of need.
What are some implications of the "ascendedness" of the risen Jesus for us as we follow him? How does Jesus' "ascendedness" help you to trust him more deeply? Discuss.
Scripture: Romans 8:31-34 (NASB):
What then shall we say to these things? If God is for us, who is against us? He who did not spare His own Son, but delivered Him over for us all, how will He not also with Him freely give us all things? Who will bring a charge against God's elect? God is the one who justifies; who is the one who condemns? Christ Jesus is He who died, yes, rather who was raised, who is at the right hand of God, who also intercedes for us.
Close with a time of prayer.